ONE-STOP SHOPPING FOR THE ENTIRE LIFE OF THE YACHT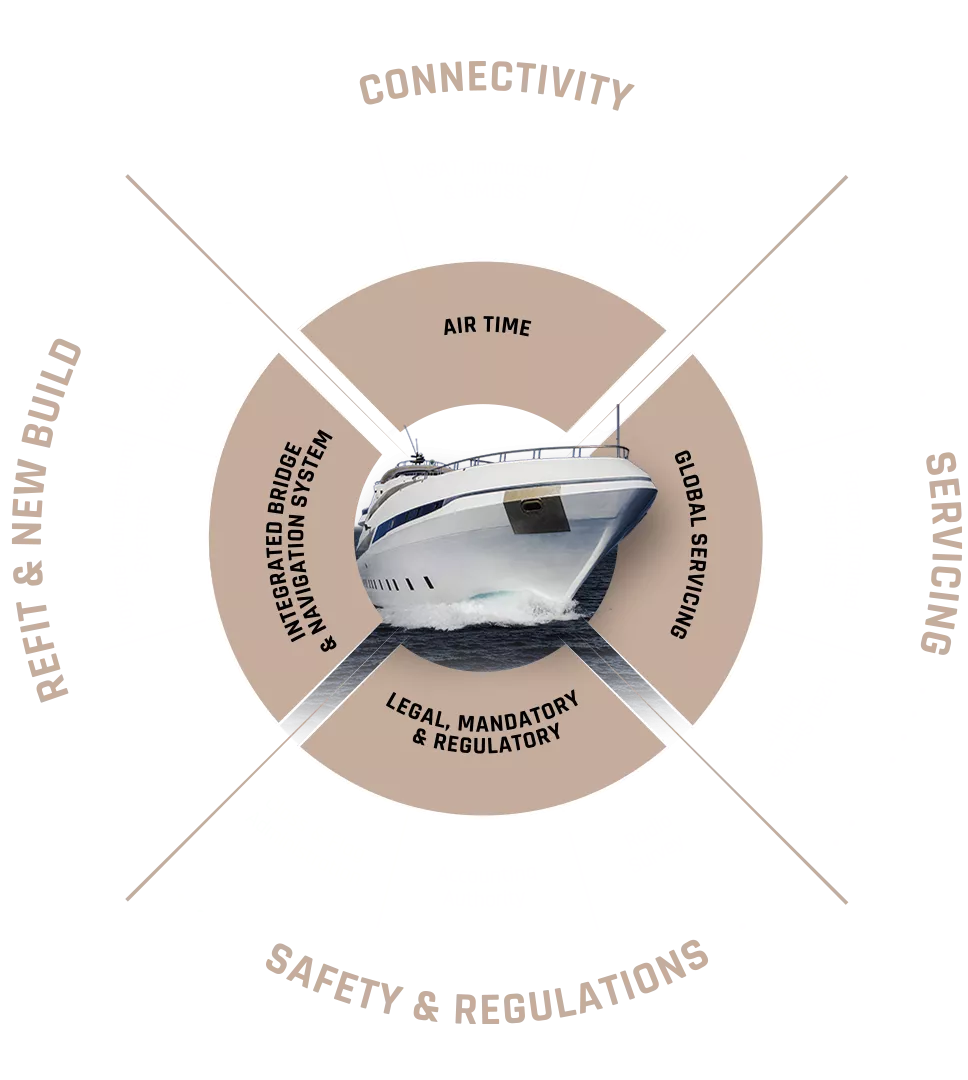 FROM PROJECT DEVELOPMENT THROUGH DELIVERY AND ONWARDS. REFIT, AND MAINTENANCE COMPLIANCE.
Telemar Yachting was established in 2005 within Telemar, a company with more than 75 years of experience in merchant marine bridge solutions and communications. Since 2015 Telemar has been part of the Marlink group, leader in airtime and communication solutions.
Telemar Yachting is specialized in the design of bespoke navigation and communication systems, custom bridges, airtime solutions and more.
As an Accounting Authority for the premiere Yachting flags we handle the vessel certifications for your GMDSS and navigation systems to be compliant with all class regulations.
The unique Telemar network assists more than 4500 commercial ships globally, supporting yachting customers worldwide.
Our main yachting offices are in Viareggio (Tuscany, Italy), Fort Lauderdale (Florida, USA), Shanghai (China) and UK.