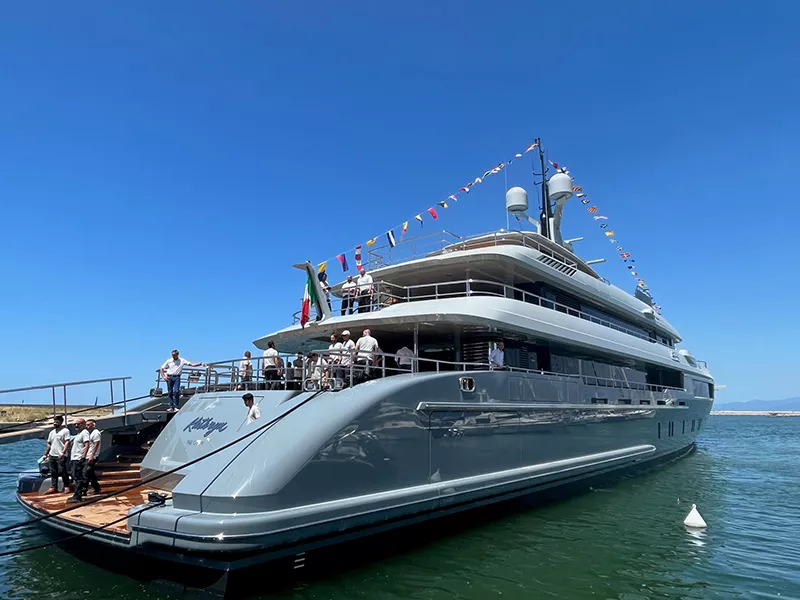 Last Friday 7th of July the ultimate creation of the Codecasa shipyard has been launched in their premises in Viareggio.
Katryn, this the name of the vessel, with her 58 meters of length and an attractive glossed grey colour it is a real distinctive project with modern lines and  great internal spaces.
Her owner was enthusiastic to choose for the bridge Telemar's newest technology: A totally touch integrated system with 3 different stations that can be built-in or walk around. This new configuration grants to the wheelhouse the renowed Telemar safety together with a futuristic look and an efficient control station: The whole vessel can be controlled with a touch of fingers.
This TELEMAR FULL TOUCH  WHEELHOSE WILL BE presented in world premiere at next Monaco Yacht Show in September.